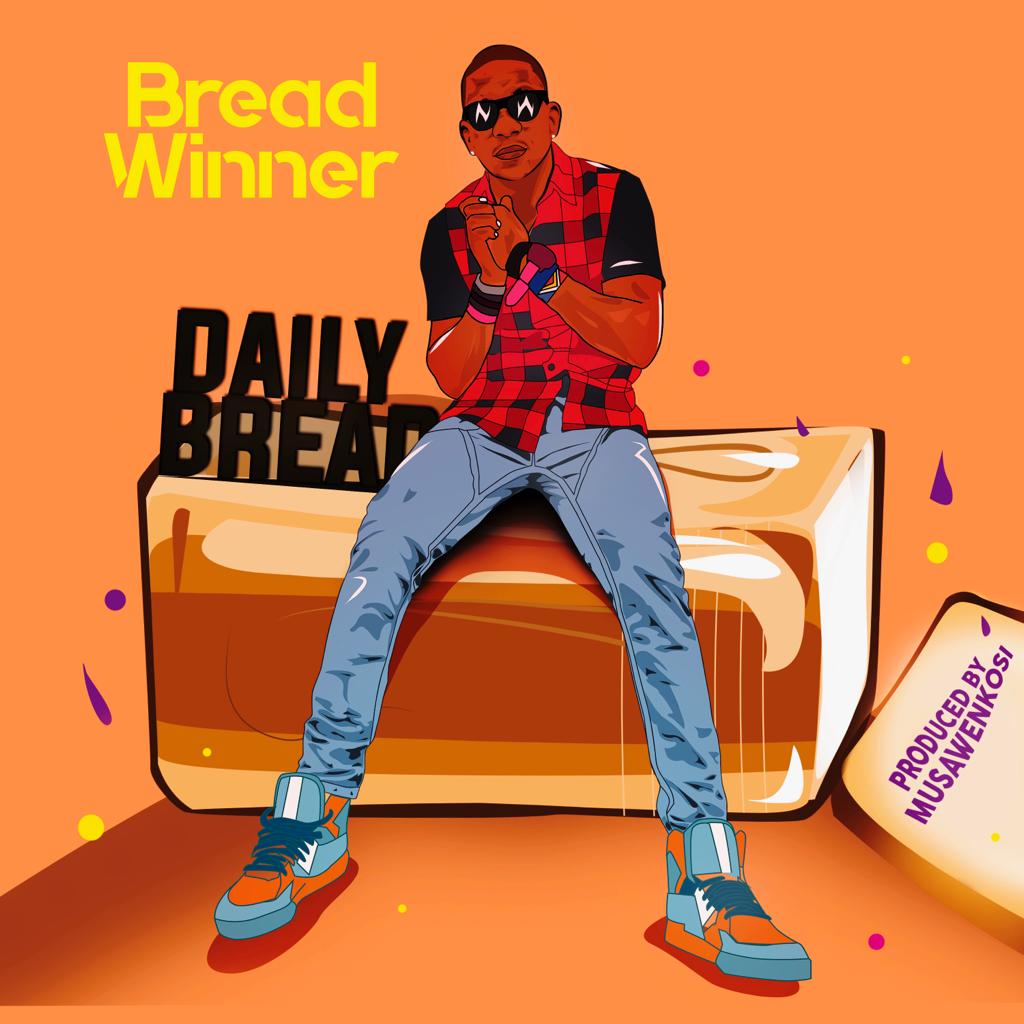 Bread Winner whose real name is Comfort Bongani Langa, is a 29 year old rising hip hop musician hailing from a township called Game in the Mpumalanga province. He got introduced to hip hop music by his cousin who used to play American Hip Hop tunes back in 1997. Early in 2000 his brother became part of a crew and they injected South African vernacular Hip Hop into his life. He then got to understand the word play game by listening to Pitch Black Afro's album and he started scripting his own rhymes in 2004 and has never looked back. Henceforth he's been honing his penning and spitting skillls.
In 2006 Bread Winner released his first single titled "Ningabo Thatha MaChance." He has thereafter shared stages with Mzansi's popular hip hop heads such as Khuli Chana, ZuluBoy, Dream Team, AB Crazy, the late Pro and more. Bread Winner wishes to work with Pdot O  because he believes he is a lyrical genius and he trusts that their deliverances corroborate. He also wishes to work with Mzansi's first BET Award winner, Sjava. He aims to make music that resonates with people from different hoods in Mzansi.
At some point the aspiring star nearly quit making music because of poverty. He was faced with severe lack of funds and resources. But after relocating to Jozi, he found a job and he is now able to cover music production expenses. He is currently working on his debut album titled "Daily Bread." He is working with a young talented producer by the name of Musawenkosi and Street Carnivore who produced for South African well-known hip hop heads such as  Stogie T, Aka and more others.
Links:
iTunes:https://music.apple.com/us/album/daily-bread-single/1478912278
GooglePlay:https://play.google.com/store/music/album?id=Bym47mssfsc2n2raopkby66w2fy
BREAD WINNER SOCIAL MEDIA HANDLES:
*FACEBOOK: BREADWINNER
*TWITTER: @M__A_BREADWINNER
*INSTAGRAM: @BREAD_WINNER_SA
FOR MEDIA INTERVIEWS & BOOKINGS CONTACT:
:BONGANILANGA
:LANGABONGANI365@GMAIL.COM
:0790376594