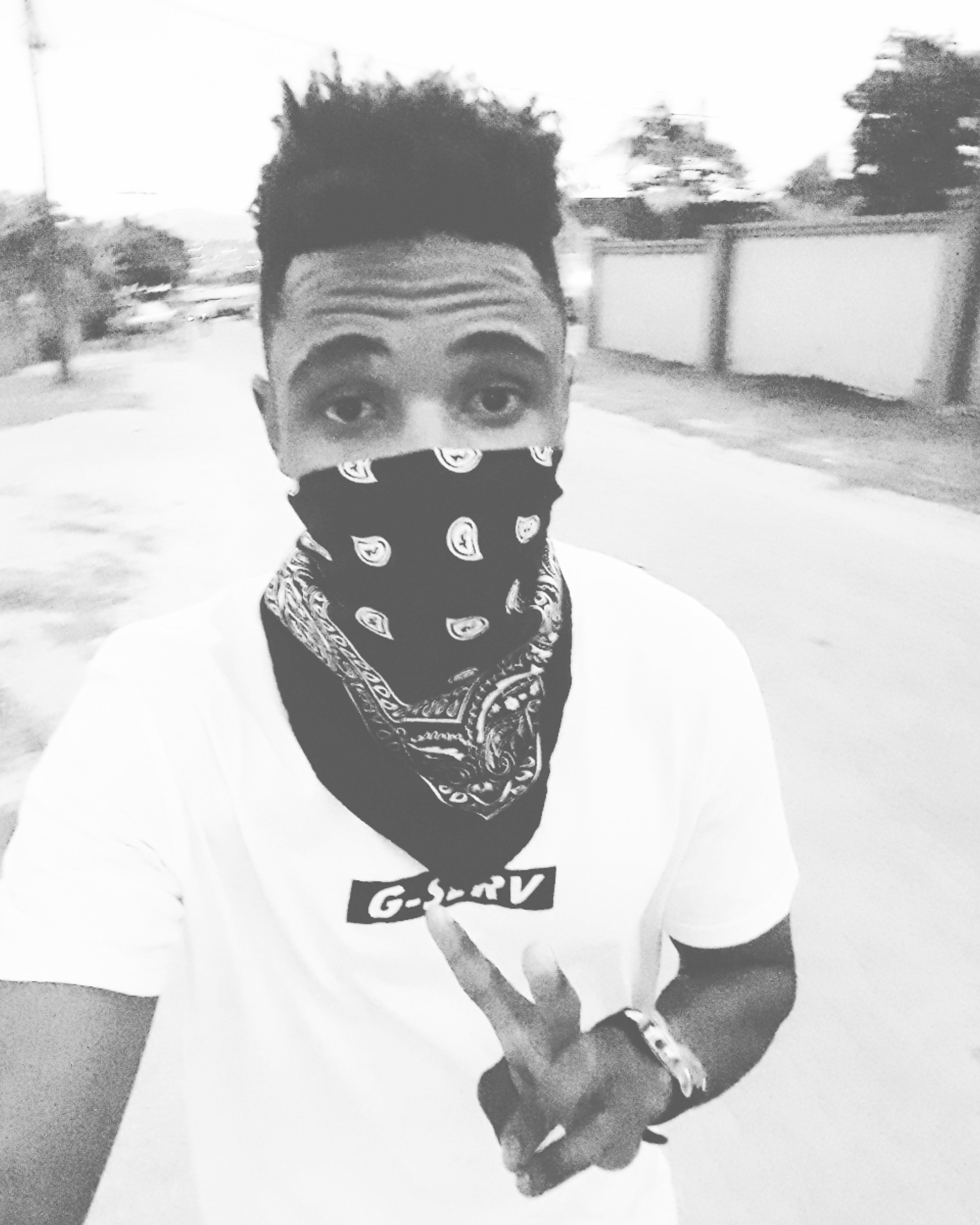 About G-Serv
Governed by pure hard work, diligence and commitment, Jay Innocent "G – Serv"
Sambo is a young, charismatic and trend setting upcoming rapper from
Kanyamazane, Mpumalanga. Having have lost his mother in the year 2012, failing
grade 11 and losing his supportive sister shortly thereafter; G – Serv is a very
uncommon rapper and part time model who infuses trap music and storytelling –
making what can be considered a very balanced equation of music as he can both
make a crowd dab & dance and inspire them through his background story.
Known for his debut single "serpants", a club banger and hype song that caught the
ears and hearts of many; the rapper has already managed to secure himself several
performances in the early stages of his career not only in his hometown, but several
other places in Mpumalanga including Hazy view, Schoemansdaal, Ngodini and
more. The rapper is quickly creating himself a very strong fan-base as his music is
demanded by his fans to be availed on most digital platforms for listening and
downloading; which led to his late decision of creating online profiles on the top 3
leading international music platforms – Sound cloud, Audiomack and Slikour On Life.  His music can also be found on the Senior Tainment App.
Because of his musical viability and versatility, the rapper is caught up in several
negotiations with several artists from different parts of South Africa who would like to
collaborate with him in the near future.
After seeing and experiencing what he believes is God's grace and loyalty to him
after He bounced back in life to pass his grade 11, complete his matric and be
employed as soon as he completed high school, Jay proudly labelled himself "G –
Serv" which is a short term for "God's Servants". He believes the rap game holds
great success for him as he has greatly invested in his talent and relies on it to
change his background, feed his family and achieve his young millionaire
aspirations. G-Serv is currently employed at Nandos I'Langa Mall Nelspruit, one of
the great personal encounters the young trend setter prides himself in. He describes
it as an excitement and honour to work for such a company and that he is even
looking at being in collaboration with Nandos to proudly become an ambassador
endorsed by such a dynamic company.
Whatsapp: 0791451183
Instagram: @gserv_sa
Twitter: @GServsa
Phone number: 0791451183